Superintendent: Jeremy Owoh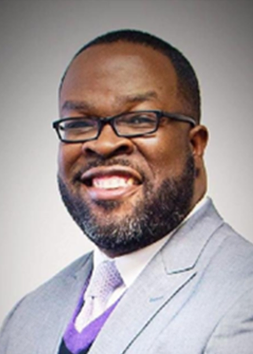 Jeremy Owoh is the appointed superintendent of the Pine Bluff School District. Owoh, a past assistant commissioner for Educator Effectiveness and Licensure for the Arkansas Department of Education and a former high school principal and assistant superintendent is described as "well prepared" to lead the Pine Bluff School District.
​
Owoh has been an assistant superintendent for the Jacksonville/North Pulaski School District at the time that district was being created from the Pulaski County Special district. Owoh has held several positions in Pulaski County-area school districts. Before serving as an assistant superintendent of curriculum/instruction and desegregation in the Jacksonville/North Pulaski district for two years, Owoh was principal at Little Rock's J.A. Fair High School for four years; Pulaski County Special's Fuller Middle School for one year; and assistant principal at North Little Rock's Ridgeroad Middle School for one year.
​
He also served stints as dean of students at Pulaski County Special's Mills University Studies High. He started his teaching career as an English teacher at Little Rock's Parkview Magnet High School, where he worked from 2003 to 2008.
​
The Camden native has a degree in English education from the University of Central Arkansas, a master's degree in secondary education and a doctorate in educational administration from the University of Arkansas at Little Rock, as well as a doctorate in administrative leadership from Walden University.
​
Dr. Owoh has served the PBSD since September 2018 and is leading the district to academic and fiscal solidity.