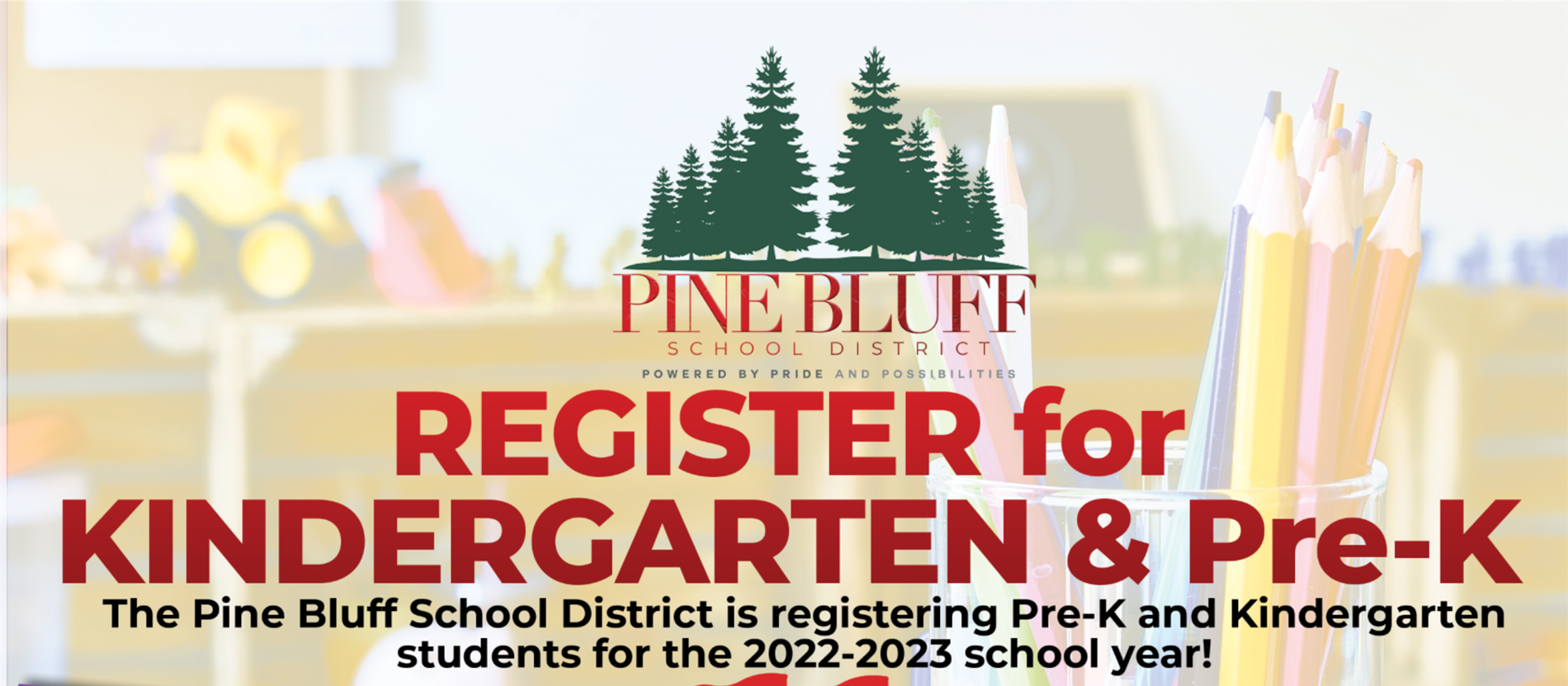 KINDERGARTEN REGISTRATION INFORMATION
Please read this page before beginning the Registration/Enrollment process
KINDERGARTEN REGISTRATION (English)
KINDERGARTEN REGISTRATION (Spanish)
KINDERGARTEN
Kindergarten students must be age five(5) by August 1, 2023.
GENERAL INFORMATION
Proof of Residency (Current utility bill or Lease agreement)
Original Birth Certificate or certified copy
Social Security Card
Proof of Income (one (1) month of income)
*If you are unemployed, please complete the Income Verification Form.
For Elementary students, K-5th: Students must attend the school zoned for their address. Contact the APSCN Office at 870-543-4239 to find which school your student will be attending.
For Intra-District Transfer, contact the APSCN Office at 870-543-4218.
HOW TO REGISTER YOUR STUDENT WITHOUT INTERNET SERVICES AT HOME:
Families who do not have devices or internet services at home may come to the Pine Bluff School District (PBSD) Administration Building at 1215 West Pullen Street to complete the online registration process.