Pine Bluff School District's Ready for Learning Plan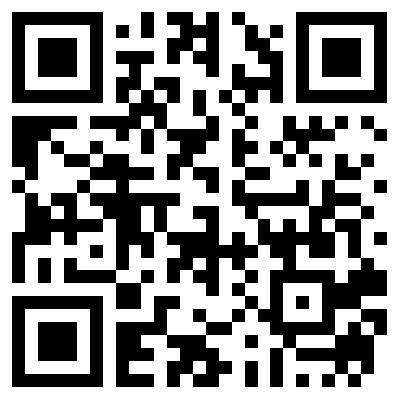 ---
​Barbara J. Warren, Superintendent
512 S. Pine Street
P. O. Box 7678 Pine Bluff, AR 71611
870-543-4200 Phone 870-543-4208 Fax
Outstanding Academic Achievement for ALL Scholars
July 2020
Dear Pine Bluff School District Family​,
The Pine Bluff School District is pleased to share our back to school plan details from our Ready for Learning 2020-2021 plan with you. Our goal is to provide a safe environment that includes a rich educational experience with opportunities for social interaction and co-curricular activities, while adhering to guidelines and directives issued from our Governor, the Arkansas Department of Health, and the Arkansas Division of Elementary and Secondary Education
(DESE). ​ Thank you for your patience! Below are some of the most frequently asked questions we have received. Please look forward to hearing more details in the future through our social media and communication outlets as planning continues.
Q1: When will scholars return to school?
A: Scholars will return to school on August 13, 2020 at regular times with the exception of the elementary​ campuses. To provide adequate time for daily screening activities, elementary students will have a modified schedule. Breakfast will begin at 7:45 am. Drop-off for elementary students will begin at 7:30 am. The instructional day is still from 8:30 am-3:30 pm. However, if you would like for your student to participate in breakfast at your local school site, scholars should arrive by 7:45 am. For elementary campuses, we will begin dismissing car riders at 3:15 pm to ensure a smooth transition. Bus riders will still be dismissed at 3:30 pm.
Q2: Will scholars eat in the cafeteria?
A: The district will serve breakfast in the classroom. As we monitor conditions, to ensure social distancing​ guidelines are maintained, we may have to consider serving lunch in the classroom as well. The district will continue to evaluate the feasibility and conditions for the most appropriate lunch service.
Q3: How will instruction be delivered?
A: Parents/guardians will be able to choose what is best for their family. The options will be:​
● Option 1: Face-to-Face Instruction at the school site
The Face-to-Face option will be delivered on campus each day. Digital platforms, Chromebooks, and other instructional technology will be used daily to ensure a seamless transition from on-site to virtual instruction, in the event that school is interrupted or closed.
● Option 2: Virtual Instruction at home - PBSD Virtual
The virtual option is available for parents who want their children to be taught remotely on a full-time basis from home, using technology-based learning platforms. Scholars will not be required to be on campus, but will receive instruction facilitated by Pine Bluff School District teachers and other digital instruction providers. Attendance will be taken and lessons will be graded as required.
Please complete the Back-to-School Survey using the link below to select the option that is best for your scholar.​
We need your response as soon as possible.
https://bit.ly/PBSDPlanning2020
Q4: What if I decide that I want my child to go to PBSD Virtual after selecting Face-to-Face instruction? A: Changing back and forth between instructional delivery systems can be difficult for students and is​ discouraged. However, ​ we realize that some changes ​ ​may become necessary. When possible, changes should​ be made at the beginning/end of the nine weeks or semester. To make a change, families will need to communicate with the building counselor and follow the procedures for changing their student's placement.
Q5: How will PBSD keep scholars safe?
A: The district is preparing to perform a daily screening of each student, staff member, and visitor upon entry​ to the campus. This screening will include daily temperature readings. Adults who fail the screening will be directed to exit the campus immediately. Students who have a temperature or show signs of illness will be held in isolation rooms and the parent/guardian will be required to pick up their student as soon as possible.
PBSD will require​ all students and staff members to wear masks as a safety precaution. The district will​ provide (one-time) a specific number of reusable, washable face coverings for all students and staff at the beginning of the school year. Families and staff members will be required to provide additional face coverings, if needed. Additionally, social distancing, good hand hygiene, and sanitizing protocols and procedures will be performed according to ADH/CDC guidelines.
Q6: Will students still wear uniforms?
A:​ Students who engage in Face-to-Face instruction will be required to follow uniform policies as currently outlined.
Q7:​ Will devices be provided to every student?​
A:​ The district is in the process of securing an adequate number of devices to ensure that each student will be issued the necessary equipment. Devices will be issued before school starts. Additional details on device distribution will be forthcoming.
Q8:​ What if I don't have internet access?​
A:​ The district will support our families by strategically placing buses equipped with Wi-Fi throughout the district. As well, the district will work with families who identify challenges with internet connectivity in the survey we have asked families to complete. https://bit.ly/PBSDPlanning202​0
Q9: Will the community have an opportunity to ask questions and provide feedback?
A:​ Yes! We are currently planning community engagement sessions regarding back to school. We want to have open and transparent conversations with the Pine Bluff community and district staff members. This will allow us to work together to ensure safety and learning for all of our scholars. We have scheduled three ZOOM community conversations from 6:00-7:00 pm in the evening. The dates for the community conversations will be July 23​rd​, July 30​th​, and August 6​th​. Please watch our Facebook and district webpage for up to date information.
Thank you for your patience as we thoughtfully consider the best path forward to provide Outstanding Academic Achievement for ALL​ ​ Scholars.
Barbara J. Warren,
Superintendent of Schools