Stake Holders Meeting July23, July 30th and August 6th at 6:00 pm-7:00 pm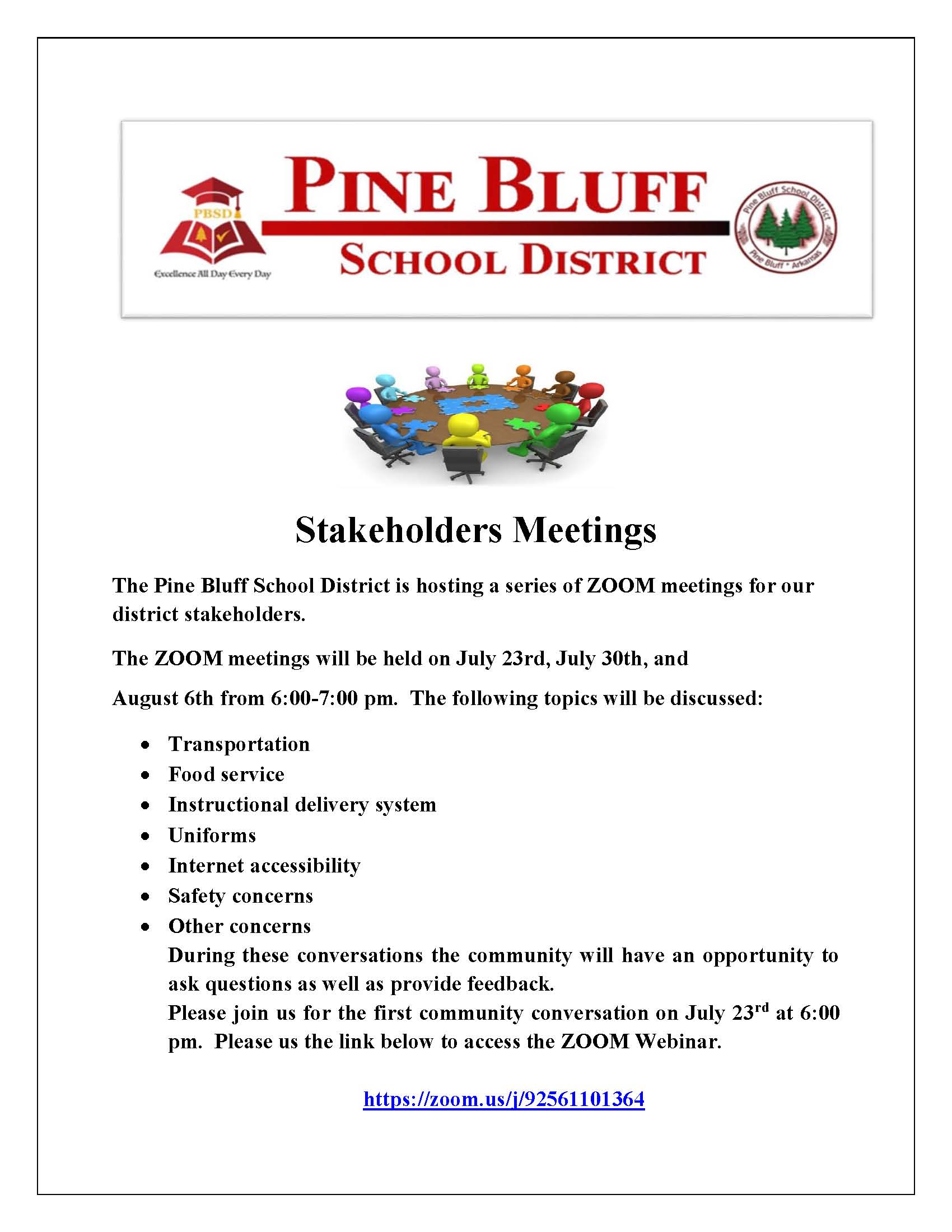 ---
As the Pine Bluff School District prepares for the 2020-21 school year, we want to have honest, open and transparent conversations with the Pine Bluff community and district staff. Community input will allow us to work together to ensure a safe learning environment for our scholars and staff. To that end, the district has scheduled a series of community meetings regarding our back to school efforts.
The dates for the ZOOM Webinar community conversations are scheduled for 6:00 -7:00 p.m. on July 23rd, July 30th and August 6th. During these conversations the community will have an opportunity to ask questions as well as provide feedback.
Please join us for the first community conversation on July 23rd at 6:00 pm. Please us the link below to access the ZOOM Webinar.