On December 8, 2022, The Pine Bluff School District announced that the Arkansas State Board of Education approved the recommendation made by the Division of Elementary and Secondary (DESE) to approve a limited authority board for the Pine Bluff School District. The new board will be made up of seven community members who reside in the seven school board zones across the district. The selection process consisted of the candidates completing an application and interview with the selection committee.
PBSD LIMITED AUTHORITY SCHOOL BOARD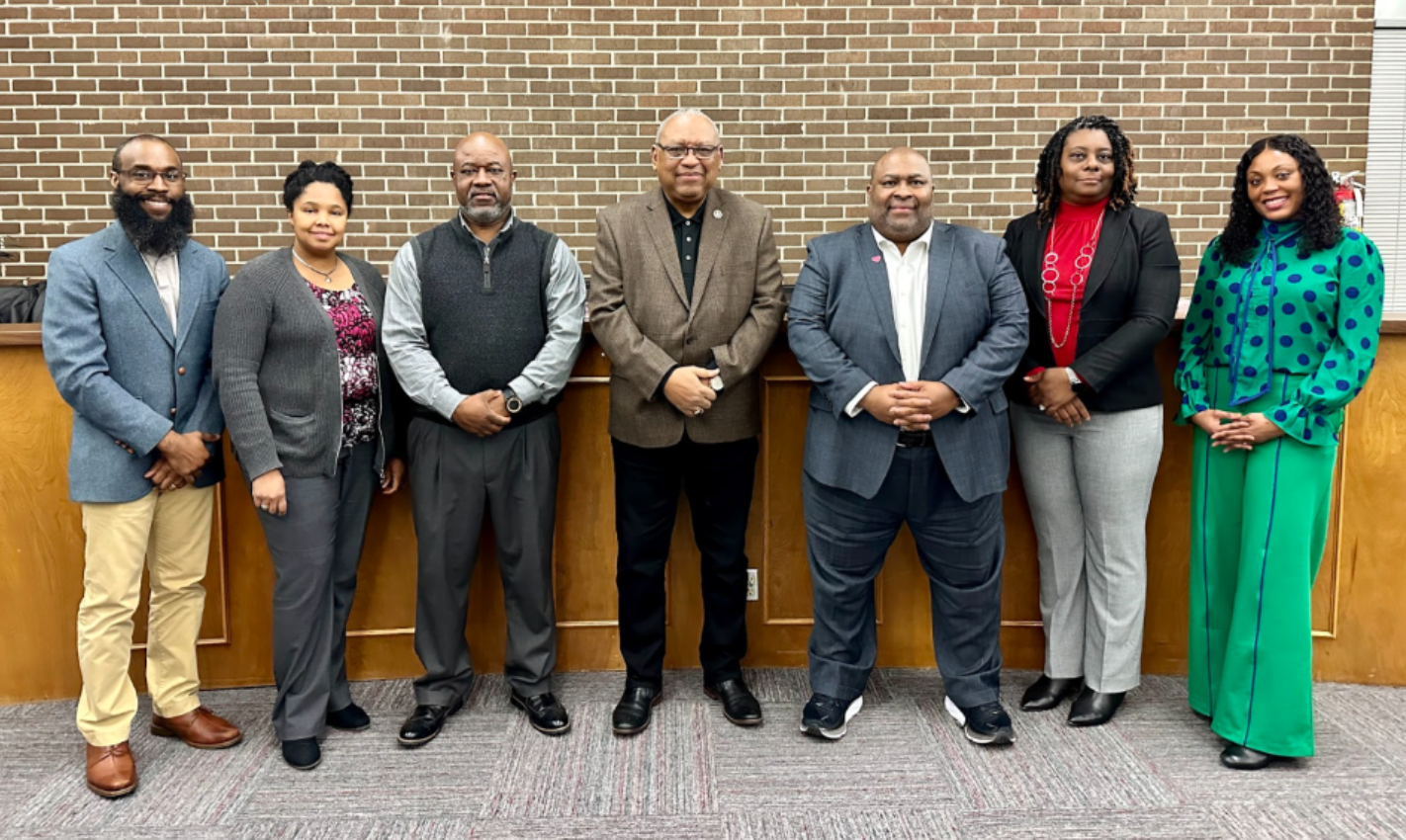 The Board members are as follows (left to right): Mr.
Ricky Whitmore, Jr. (Vice President of the Board), Mrs. Lori Guelache (Legislative
Liaison
for the Board), Dr. Charles Colen, Jr., Dr. Stephen Broughton, Dr. Sederick Rice (President of the Board), Mrs. LozAnne Calhoun (Secretary of the Board), and Mrs. Jomeka Edwards.
SCHOOL BOARD MEETINGS AND MINUTES
Pine Bluff School District board meetings will be held every 4th Monday of each month at 6:30 PM in the board room of the Jordan Chanay Building.
BOARD MEETING VIDEO RECORDINGS
August 28, 2023
September 25, 2023
October 23, 2023
November 27, 2023
December 18, 2023
January 22, 2024
February 26, 2024
March 25, 2024
April 22, 2024
May 20, 2024
June 24, 2024